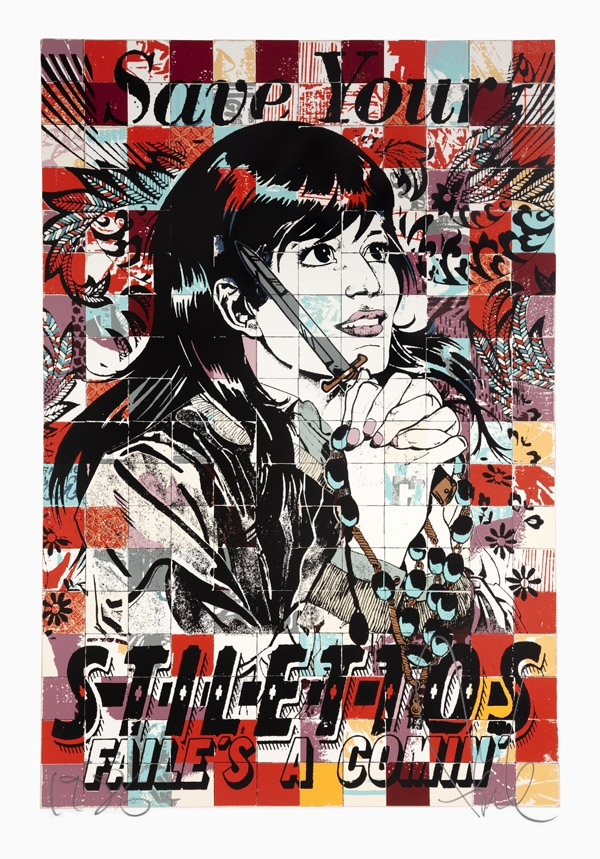 I apparently seem to have a problem when it comes to art. I cannot stop myself from buying it. Even with a closet full of framed pieces with no wall space, I continue to consume. My most recent purchase happened today. It's the above piece, "Save Stilletos" by FAILE. Something happens when I hear things like "18 color silkscreen on 290gsm Archival Coventry Rag". I wish I could get my hands on the original set of wood blocks, but FAILE's work is prohibitively expensive. So I settled for the print, but what a print it is. I wouldn't necessarily say that I settled.
If you have the same obsession as I do, FAILE has a couple other prints available, but they are going (very) fast. Head on over the store.faile.net to get one of your own.
I'll be updating the next few posts with some of my other debt-tastic art pieces. If anyone wants to rent some of them, I'm sure I could find a way to do that 🙂
My bank account would thank you.